We hanged an ordinary mailbox on the wall of the building where Gebirtig onced lived.
In this symbolic way we want the Gebirtig family to return to their old address.
Write emails, letters to Mordechaj Gebirtig.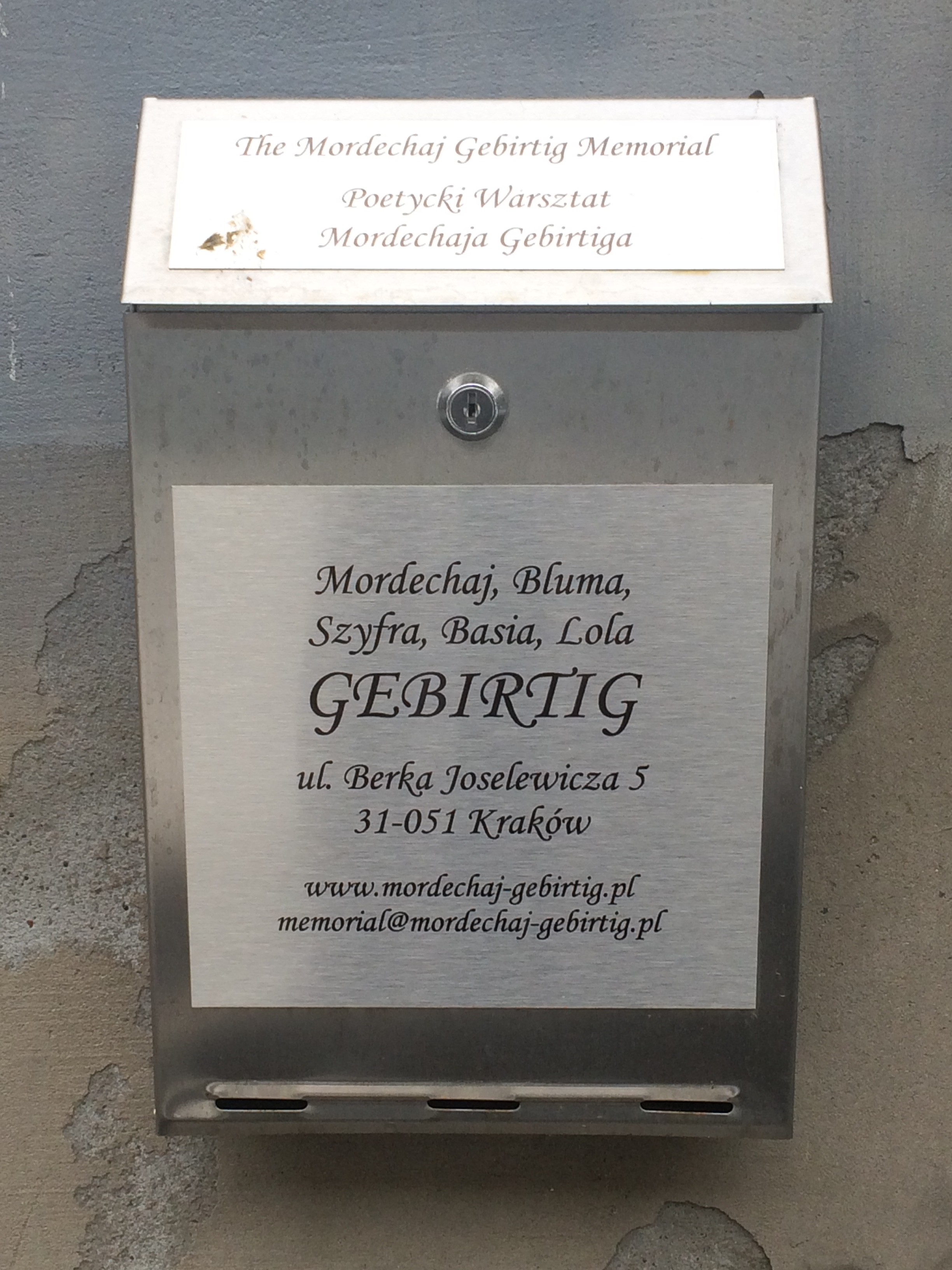 Na ścianie kamienicy powiesiliśmy zwykłą
skrzynkę na listy.
Chcemy aby w ten symboliczny sposób rodzina Gebirtig wróciła pod swój stary adres.
Piszcie do nich listy, napiszcie maila do Gebirtiga.
CONTACT:
The Mordechaj Gebirtig Memorial
Poetycki Warsztat Mordechaja Gebirtiga
ul. Berka Joselewicza 5
31-051 Kraków
+48 664 704 718
+48 12 429 54 52
memorial(at)mordechaj-gebirtig.pl